Hello! Welcome back to my website . Today, we'll be making Hong Kong Fried Rice. It's a Chinese-style Fried Rice sans sweet soy sauce. It's like a white Fried Rice or Yang Chow Fried Rice.
This Fried Rice is great for kids. My kids love it, too. Here are the ingredients. First, we need rice. The rice selection is important.
When making Fried Rice, the rice shouldn't be mushy. If it's mushy, you won't get that smoky fire aroma due to the high water content. The texture won't be as good, too. Here are the must-have ingredients: onions, shallots, green onions, eggs, soy sauce, and fish sauce. We're not using garlic as even the once-booming Egg Fried Rice uses only green onions.
Unless, like Garlic Fried Rice in Hong Kong or China, then we'll put some garlic inside.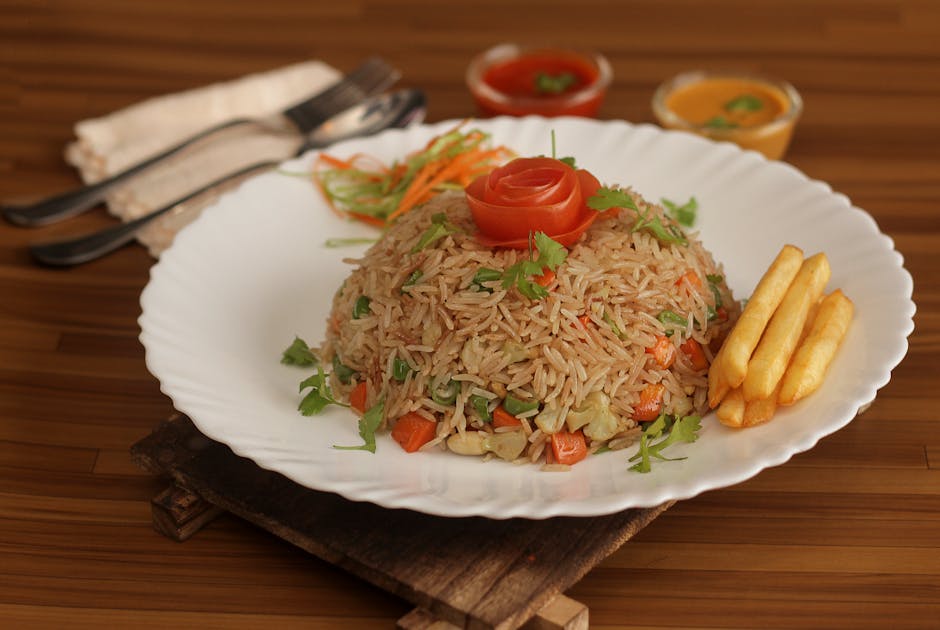 Otherwise, I think the aroma is softer without garlic. But, it'll still be tasty even if you use garlic. We use fish sauce to enhance the sharpness of the soy sauce. There are many kinds of soy sauce in terms of quality.
It may be fermented for a long or a short time. We usually need that fermented aroma. Fish sauce will provide that along with some fish aroma.
You're free to choose the fillings. Here, I'm using sausages, corn, carrots, chayote, and roasted chicken.
This is yesterday's roasted chicken. You can make Fried Rice with the leftovers the next day. If you want to make Yang Chow Fried Rice, it usually uses shrimp and Char Siu. I've shared a Chicken Char Siu recipe before. You can make it and keep it in stock in the fridge.
Here's an important tip for selecting veggies for kids: it must have a texture that kids will love.
Based on my experience, kids are more sensitive to aroma and textures than flavors. For example, carrots actually taste neutral but if it has the wrong texture, kids may spit that out. So, if they like it soft, boil the carrots first. If they like it crunchy, you can cook it as is.
For adults, just cook it as is. Chop all the veggies into a similar size so they look uniform and more attractive. After everything is prepared, heat some oil. If you want a tasty Fried Rice, don't be stingy with the oil.
High heat is important to make a good Fried Rice.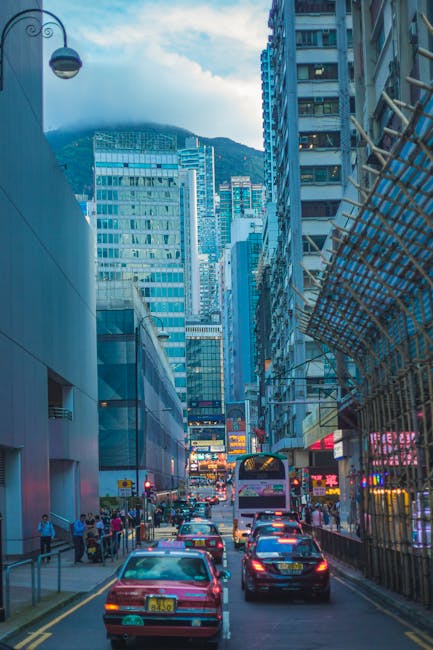 Also, I prefer to use woks as the heated surface is wide. That means the rice and spices will be exposed to heat. This makes them fragrant. I'm using a wok from Oxone. Next, add the onions and shallots in.
Add the white part of green onions. After they've started to cook, add the eggs on the side. Using enough eggs is also important so the oil is infused into the eggs and make the Fried Rice fragrant. Non-halal Hong Kong-style or Chinese-style restaurants may use lard. You can also use duck fat or add other aromatics like shrimp oil, chili oil, scallion oil, etc.
It's to elevate and to add more aroma into the dish. Next, add the rest of the ingredients. In the hot pan, add the soy sauce in. Fish sauce. Add the rice in.
Season with sugar… ..
.white pepper and your preferred flavor enhancers. Okay, let's taste. Needs a bit more sugar. Lastly, add the green onions in.
If you want more Asian flavor, you can add a bit of sesame oil at the end.
Don't let the sesame oil overpower the dish. Use about 1/2 to 1 tsp for this amount of Fried Rice. Mix well. Okay!
Simple and, as you can see, mouthwatering. The taste is just as good as Fried Rice in restaurants. You can definitely try this at home. It'll be so good. The Fried Rice is fragrant but it's not overpowered by all the ingredients.
I think the key to cooking is that we shouldn't put too many things inside and ruin the balance of flavor.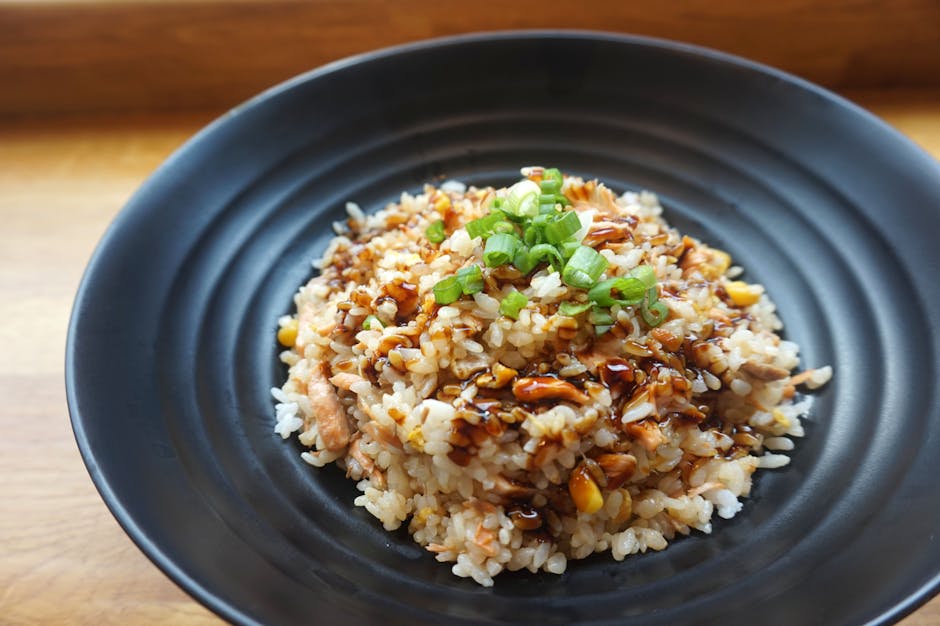 I also think the ingredients' composition and texture is suitable. There's the crunch from corn and chayote. I think chayote is a good vegetable to add to Fried Rice. It has some crunch and the taste is neutral.
The sausages and roasted chicken also make the dish fragrant and add smokiness. It makes the dish more savory and even more delicious. It's easy as long as you pay attention to the step-by-step. The rice shouldn't be mushy, etc., etc.
Okay, then, thank you for visiting. If you've recooked this dish,. Please leave a comment below. Share this articles if you like a simple recipe like Fried Rice. We can also make a series out of this.
Just leave a suggestion below. Subscribe, like, etc. Okay? Stay tuned and see you in the next articles!.