Rub them with a lot of seasoning so you can really get that flavor. Look. The oil has separated from the shallots, etc. Hello! Welcome back to my channel, Devina Hermawan.
Today, we'll be making Grilled seafood a la jimbaran. If you miss eating seafood on the seaside at jimbaran, let's make it at home! Of course, this version is a far easier. Aside from the seafood and the seasoning, we'll also make all of the Sambal varieties. Here are the ingredients.
The most important thing that makes this dish tastes great is the seasoning. I've shared the recipe for jimbaran seasoning about a year ago on WillGoz's channel. Maybe you've seen the video. This one is similar to that one. I made that version with pineapple, unlike this one.
We need onion, garlic, ginger, turmeric, shrimp paste, oyster sauce, tomato sauce, and chili sauce. For the finishing, we'll need some freshness from lime. To make this jimbaran seasoning tastes more herby or more balinese, you can use Base Gede. It's a balinese seasoning. This is a homemade version, not an authentic jimbaran version.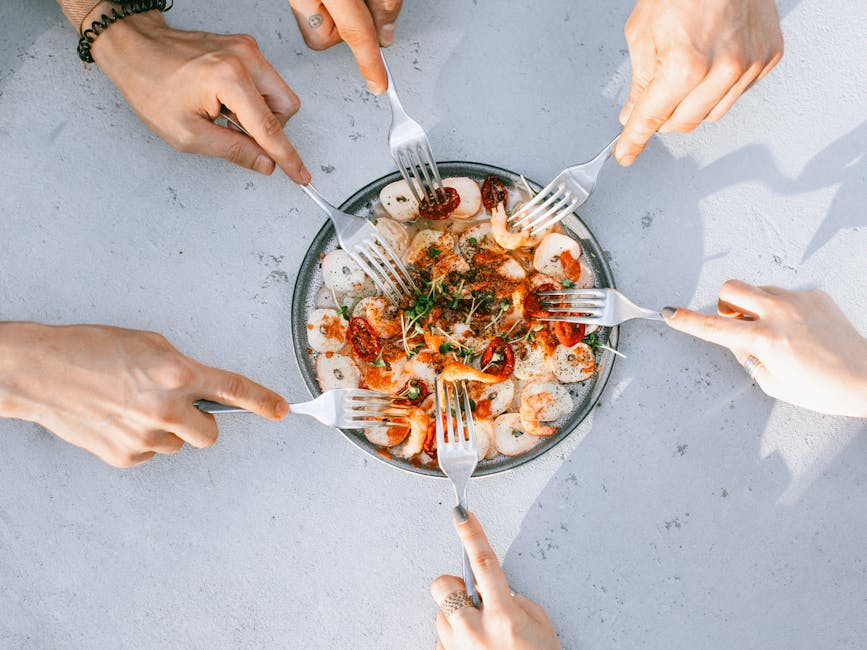 You should try it, though. It's practical and super delicious. For the seafood elements, it's up to you.
I'm using fish, shrimp, and squid. I'm using freshwater fish as that's what's available at the moment. You can also use saltwater fish like mackerel, yellowtail, grouper, barramundi, or snapper. You can even use fish fillets. We'll be making 3 types of Sambal: Sambal Matah, Sambal Terasi, and Sweet Soy Sambal.
They're all very practical. Let's start. First, let's prepare and clean the seafood so they're ready to be cooked. For the squid, rinse thoroughly and remove all the hard, inedible parts like the mouth and the eyes. There's also a hard bone like this one.
Remove that, too. Next, I'm halving the squid as it's big. If the squid is small, cut it into rings or leave it whole.
The shrimp I'm using isn't too large. If it's quite large, you can halve it.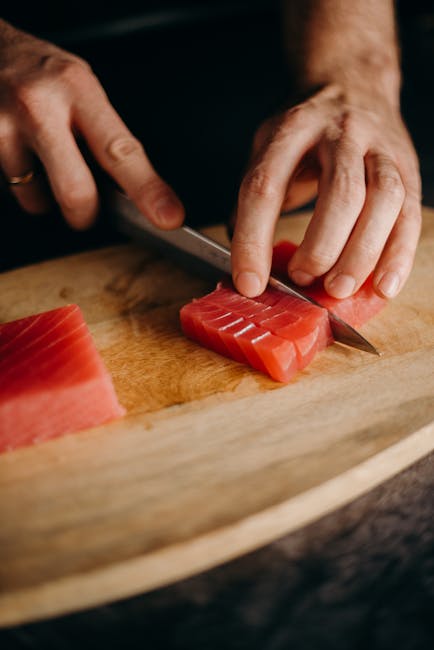 just like the jimbaran Grilled Prawn recipe I've shared on WillGoz's channel. As this one is small, I'll just cut its back and clean it. Now, skewer them both.
Here's how you skewer the squid. Use 3 – 4 pieces of shrimp for one skewer.
For the fish, you can halve it and cook it on the grill. But since I'll grill it on the pan, that'll be too big.
So, I'll score the fish so the seasoning can penetrate inside.
Let's make the seasoning now. When cooking at home, I'd hate for things to get troublesome and messy. So, we'll grill all of these using Happycall Double Pan. It's practical and it won't be messy due to the shape. It's also PFOA-free and safe for our body.
First, we'll make the seasoning. Chop all the ingredients. Don't forget the shrimp paste. I'm using ginger and turmeric as I'm cooking fish. We need a stronger sauce for fish than for shrimp.
Shrimp tastes so delicate, so a mild or sweet sauce will complement it well. So, I make this seasoning to be a bit stronger and more herby.
I'm using onions instead of shallots as I want to emphasize the garlic's flavor. But that's up to you. If you don't have onions, you can use shallots.
This Flex Pan is also a Happycall product. You can use it for cooking soup, frying, or sautéing. It's truly multifunctional. Add some more oil if necessary. It's so the seasoning is cooked till it's truly fragrant.
The oil has separated from the shallots, etc. That means the seasoning is reduced and fried properly. After it truly becomes fragrant, we can add the other ingredients. Add some water so everything merges well.
The cooking utensil I'm using now is also suitable for those who cook using nonstick pans.
It won't scratch the bottom of the pan. The design is natural and heatproof to up to 200°C. Once it thickens like this.
..
We cooked it only for a bit. ..
.we need to taste it.
TIPS & TRICKS: Do flavor correction at this stage. It's already savory, but I think it needs to be a bit more sweet. You can add regular sugar or palm sugar.
Then, some pepper. The saltiness is on point.
The seasoning is ready. So practical. You can keep this in the fridge, too.
Let's grill the seafood now. It's jimbaran Grilled seafood, so we need to grill it.
If you don't have a grill, an oven, or a grill plate, you can use Happycall. Today, I'll also cook with this Happycall Double Pan. As a housewife who cooks every day, health is a concern.
If you use Happycall Double Pan, you can reduce or even eliminate the use of oil and still cook well. Next, the size is large so it can fit an entire fish that feeds the entire family.
Let me show you. Let's heat the pan first to produce better results. Season the fish with salt and even it out.
Don't forget to make sure the fish is dry before grilling so it's truly grilled, not boiled or steamed. It's because fish will release some liquid or water, too.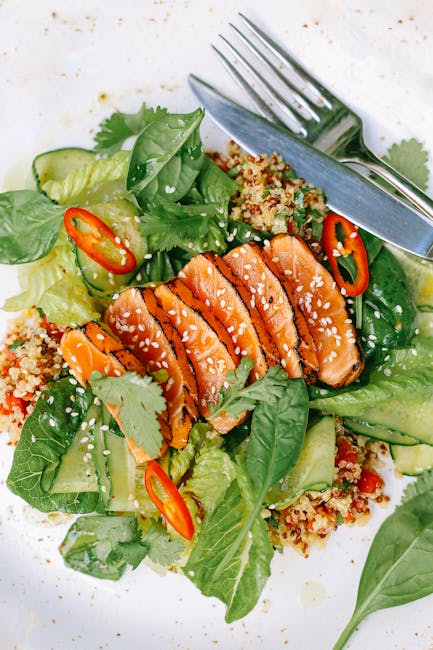 Add the fish, shrimp, squid, or other seafood like so. Cook until they're half-cooked. The cooking process is quite fast and even as I'm using Happycall Double Pan.
It has an oven effect, which may save you some gas bill. Rub them with a lot of seasoning so you can really get that flavor and aroma. Grill them again for a bit so the seasoning is caramelized and browned well. This is what will make the grilled seafood so fragrant. Flip the pan.
See that? They look and smell so good. Imagine the flavor. Finish by brushing more seasoning on to make them shinier and more attractive. Ta-da!
Here are the results. Everything's cooked easily, quickly, and evenly. The seasoning is great for this dish. That's why I used Happycall Double Pan.
It's practical and of a high-quality.
The coating is made of titanium, one of the best food-grade materials. It's also safe to use for our families. Like I mentioned, we'll serve this with 3 types of Sambal or dipping sauce. There's Sambal Matah, Sweet Soy Sambal, and Sambal Terasi. They're all very practical to make.
First up, Sambal Matah. I've shared the recipe before. That one is a bit more complex with lemongrass and Kaffir lime leaves. You can use that but since this dish is already very fragrant, a simple Sambal Matah is enough. We just need shallots, bird's eye chili, shrimp paste, lime, and seasonings.
Some people said that this is the real Sambal Matah. They asked why I had to add other ingredients. In addition to bali, Sambal Matah is now popular everywhere. If we serve it with plain fried chicken, we need spices that are more complex. In bali, it's served with, let's say, Ayam Betutu.
Ayam Betutu is already rich in spices, so a simple Sambal Matah is enough. That's what I think. First, slice the shallots and bird's eye chili. Then, season it now with salt, sugar, flavor enhancers, and lime. Mix.
Once they release some liquid and there's less raw smell… ..
.heat some oil while frying the shrimp paste. After the shrimp paste crumbles and the oil is hot, pour the mix into the bowl. Stir, and the Sambal Matah is done. For Sambal Terasi, I prefer the cooked to the raw version as it fits better with the dish.
Rather than frying, I prefer boiling. Sambal Matah is already oily, so this one should be different. So, we'll boil it. Here are the ingredients. L-R: red chili, bird's eye chili, tomato, shallots, garlic, shrimp paste.
Boil all the ingredients save for the shrimp paste.
Add the bird's eye chili last so it retains its heat. As we wait for those ingredients to boil, torch the shrimp paste to make it fragrant. Once the chili is almost cooked like this, add the bird's eye chili in and boil for 1 – 2 minutes. Once they look like this, drain and transfer to a stone bowl or a food processor.
Leave the tomato for last. Add the shrimp paste and seasonings in. Mash. Once it's evenly mashed, add the tomato and do flavor correction.
Lastly, the Sweet Soy Sambal.
It's so simple. We don't need shallots as we've got Sambal Matah. Just mix the shallots in. We need bird's eye chili, garlic, lime, and, of course, sweet soy sauce. Just chop the chili and pound the garlic.
Mix everything into one with the lime juice. Let's plate the dish now. Serve it with rice to complete the dish. Then, plate the seafood satay and the fish. Don't forget to serve the Sambal.
This is a really complete dish. You can make this at home as it's easy. If you miss bali, just make this at home. Let's taste. This smells so good.
The spices are strong. The squid makes my mouth waters. Let's taste this one first.
The squid, and don't forget the Sambal Matah. I forgot to add the lime juice.
Let's add it now to make it even fresher. Look at the fish. The outside is crisp, but the inside is still moist. Look at the seasoning. You can dip it into the Sambal.
I'm so happy with the results. Even when it's cold after shooting, etc., it still tastes really good. It'll be even better if you cook this for your family at home and eat it while it's hot. You can serve it with Sautéed Water Spinach or other dishes.
It'll be super special. As you can see, making jimbaran Grilled seafood with Happycall is very easy. Good news for you who want to get Happycall, there's a very interesting Review & Win program. Check the description box for the terms and conditions. If you want to check out Happycall's products, visit the official site or your preferred e-commerce sites.
You can even find them in the department stores near you. So, don't miss the Review & Win program as this promo is really attractive. It'll be a shame to miss it. Thank you for coming . Leave a comment on which balinese dishes you miss the most.
Who knows? If I can cook it, it'll be my next recipe so you can fulfill your craving. Thank you for coming and see you in the next articles
Read More: Nasi Goreng